Join Our Team
Be a Part of Something Special
Where you can bring amazing things to life!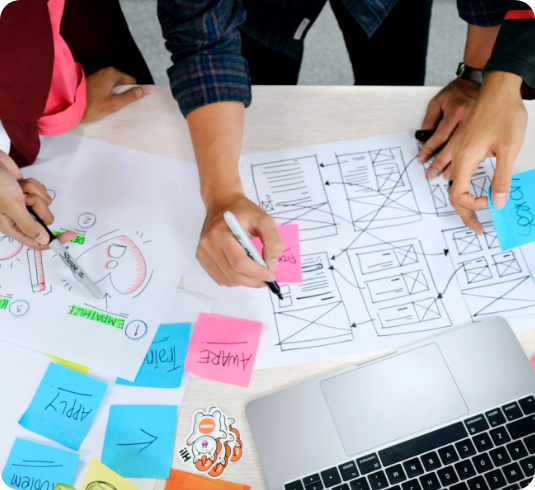 FBUX Consulting is a design consulting firm focused on making a difference in the lives of companies by helping them create impactful customer experiences for their brands.
We're growing our team to support our wonderful clients and we need the right people to help us execute with excellence.
Who We Are
FBUX is a woman-owned, diversity-focused company. Our mission is to empower companies and organizations so they can make a difference in their lives, their communities, and the world. We do this by delivering top-notch customer experience design (CXD) solutions. We have helped hundreds of companies, both large and small, execute their ideas and launch with excellence and are on a mission to improve the customer journey as possible.
What We Believe
Read about our core values.
We believe in investing in people. We are committed to creating a company where your voice and talents are valued and appreciated. We believe that everyone is creative and how you express your creativity is your unique gift. We look forward to learning more about you to see if you would be a good fit for our team.
Open Positions