HELPING YOU TELL YOUR STORY WITH.
Custom Web Design
We believe everyone deserves to create an aesthetically pleasing and user-friendly online experience for their customers.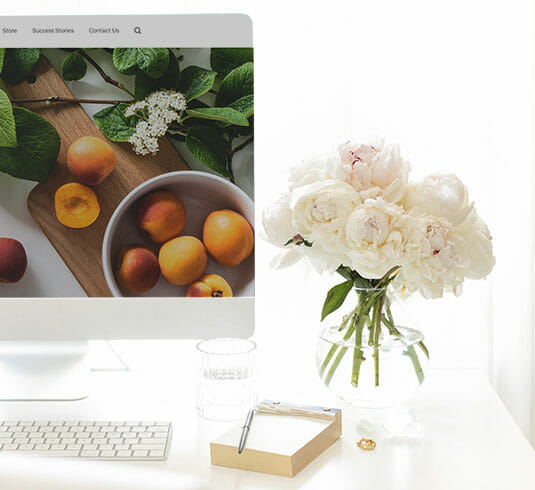 Our custom projects include:
Projects starting at $7500
+
Strategy
+ Sitemap Development 
+ User Experience and Customer Journey
+ Basic SEO
+ Web Accessibility
+ UX Copywriting
+ Web Design
+ Development
+ Google Analytics & Search Console Setup
+ Lead Magnet Setup
+ Quality Assurance Testing
+ Launch Migration
+ Basic Contact Form
+ Hosting Setup + Maintenance Plan
+ Privacy Policy
+ Social Media Linking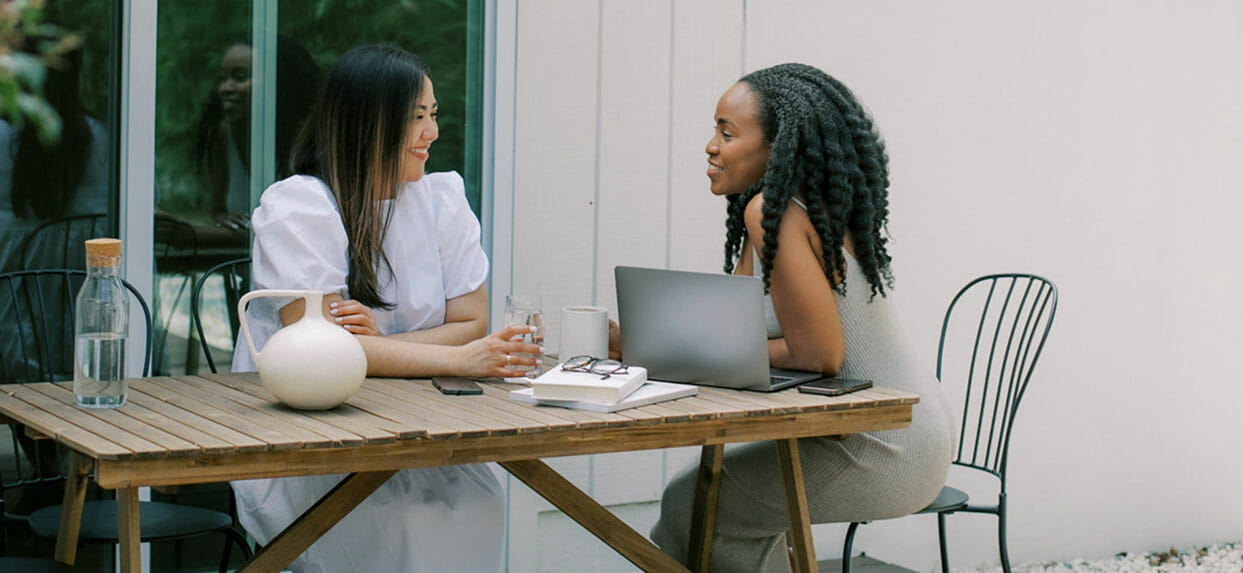 Some other benefits:
✔ We help you create your visual language
✔ We help you craft your brand story 
✔ Differentiate you from the competition
✔ Help you identify the right niche
✔ Ideas on a compelling lead magnet
✔ Creating your marketing funnel
We're a user experience design and research consulting firm so it all begins with an initial discovery meeting so we can learn more about you.
Let's have a conversation to see how we help you to create a great website for your new or growing company.
Listen and Learn
As a first step, we'll have a discovery meeting to ask lots of questions to learn as much as we can about your company and the work you're doing in the world. At this point in our process, our goal is just to listen well.
Research Your Market
Our next step is to research market opportunities to create a strategy.  Our goal is to make sure we clearly understand how to position you for growth in the market so you stand out instead of blending in. From our research, we complete a custom proposal with our recommended solution.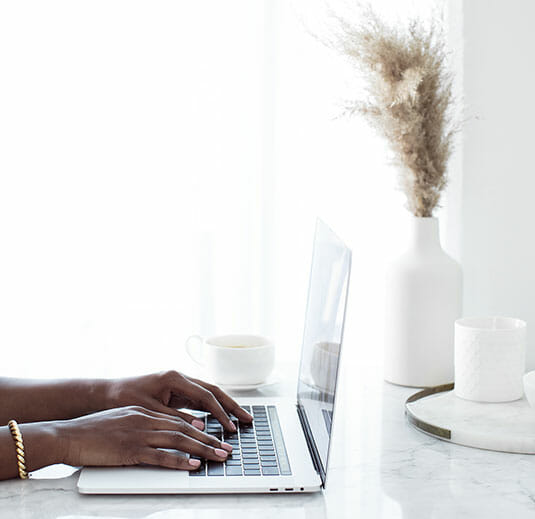 Design the Solution
We pull from our vast UX design and research processes to utilize the best ways to design and implement your custom solution. This may mean running a design studio, creating customer personas, or designing high-fidelity mockups. Our goal is to visually bring your solution to life.
Develop the Solution
We work with our developers, or yours, to build out your custom-designed solution. Using Agile Methodology we're sure to adhere to a reviewable development cadence. This allows us to create a minimal viable product (MVP) and ensures we have the correct solution developed to solve your identified problem(s).
Test the Website
Testing is important for any custom-designed website. Utilizing the latest in quality assurance tools we evaluate all elements of the website to ensure it meets our high standards for usability and ease-of-use. We also obtain feedback using analytics insight or A/B testing to help you evaluate the user experience. Our learning is incorporated into the website to make sure it matches client expectations. 
Launch Your Website
When it's time to launch your website, we're right there to break out the bubbly and celebrate with you. We know that this milestone has come after a lot of hard work and collaboration. As we celebrate we'll be sure to make sure you understand that we will continue to support you as your company needs evolve with your new online presence. 
Got Questions? We Got Answers!
Why does my company need UX/UI support?
Having experienced UX/UI support helps businesses make more money by maintaining a positive customer experience with every interaction. Happy customers who use your software or app are more likely to remain loyal to your business, which gives you a steady flow of customers.
WHAT DO YOU REQUIRE BEFORE BEGINNING A PROJECT?
A discovery meeting is required to learn about your project and to meet with key stakeholders. From the initial meeting, a proposal will be created which outlines what the project entails, the scope, associated costs, and a project timeline. The payment schedule is also included in the proposal along with the required deposit.
What Happens After My Discovery Meeting?
Once the discovery meeting is complete, we will prepare your scope of work proposal. Milestones and project deliverables are discussed along with project goals. We know the investment made by your company requires a thoughtful plan.
What Does A Typical Project Look Like & How Long Does It Take?
UX deliverables vary depending on the scope of work for the project. We will discuss the requirements for the project with the client and develop a project plan to meet the needs.
DO YOU PROVIDE SEO SERVICES?
SEO or Search Engine Optimization is very important to help your website get discovered by Google, the only search engine anyone cares about. We provide basic SEO copywriting services such as incorporating keywords into your copy, setting up your Google Analytics account, and submitting your site to Google once your website is complete. We partner with another company for ongoing SEO services and can provide you with those details upon request.
DO YOU WRITE COPY?
Yes. We include a copywriter with every project because we understand how important it is to a well-done website. We have expertise in UX copywriting, which means we know how to organize it for scannability and for proper layout on the page. It's also important to incorporate keywords into the copy to ensure the copy is properly indexed by Google once submitted. We will create a content strategy outline to help you determine just how much copy you will need before we start the project. If you have your own copywriter we can give them this outline prior to starting that phase of the project.
What is not included in a custom design project?
Our custom projects include everything you need to launch a solid website platform and scale your business. It does not include branding, writing your email marketing sequences, course development, multiple forms  (one is included) or landing page development. These services can be included as part of the project or under a separate scope of work.
How much should I budget for a custom project?
Since we do a comprehensive deep dive into the customer journey we touch all aspects of your marketing funnel. Our custom projects start at $7500. We do offer payment plans.
If you're ready to create the experience your customers deserve. We're ready to help.