We Help Bridge the Gap Between Your Users & Innovation
As User Experience (UX) and User Interface (UI) experts we help companies and organizations create user-friendly products for how people like to work.
COMPANIES & ORGANIZATIONS WE'VE WORKED WITH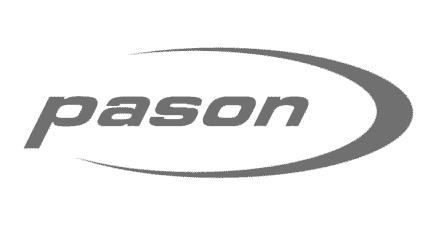 Are Your Software Projects User-Focused and
Driven By An Effective Process?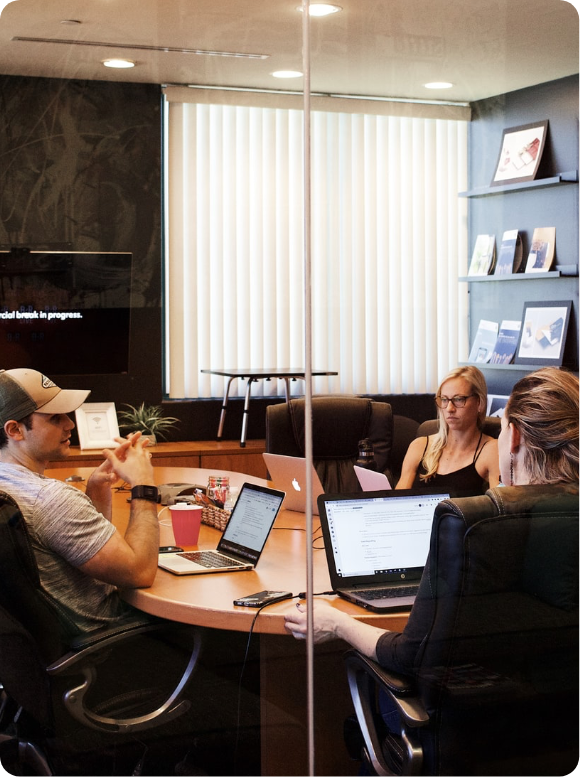 We Design With Your User Experience In Mind
User Experience | User Interface Design
Create a custom software solution that's not only intuitive and easy to use but tailored to make your business more efficient. We help make it all possible and give your customers the experience they deserve while remaining on-brand.
Through careful research and planning, we design software to keep your customers engaged. We collaborate with a can-do attitude to pinpoint the problems in your customer's journey, and we know the details make a difference. That's why we focus on consistent solutions for every platform – whether your customers use your website, software application, or mobile app.
Do you have a project in mind? Let's get those brain waves moving.
The FBUX Formula
Our five-step process takes you from start to finish and beyond.

Research
We take time to research your market to ensure that we create a unique and competitive brand.

Creating Your Brand
Then, we design the right brand for you, using the knowledge we gain from our research and from our conversations.

Design & Develop Your Custom Solution
We develop your website and marketing materials implementing all of the elements unique to you.
Oversee Your Launch
We ensure your launch meets both of our high standards. Get ready to celebrate!


Ongoing Maintenance & Support
Now the real work begins. We keep your website running smoothly with regular maintenance and updates, so your clients stay satisfied.

We're Ready to Put Our Experience to Work For You.
We collaborate with companies of all sizes to create a better user experience for the products they make – through effective strategy, research, and design services.
Founded in 2015, Franka Baly set out to use her more than 20 years of experience as a UX designer to help companies and organizations create easy-to-use products and software applications.
Today, we're an experienced team of individuals who adapt to our clients' needs. Our ultimate goal is to work with you to streamline your design and deployment so your project gets out the door, on time, and on budget.
View A Few Portfolio Favorites
Hear From Our Clients
We do our best work for clients who are poised and ready to shine.

"I reached out to Franka and gave her an extremely tight timeline to do a very important redesign of our application. Our old site was outdated, hard to navigate and we were having trouble selling it to our potential customers. In a matter of just a few weeks, Franka held multiple working sessions with the team, knocked out a collaborative working design, and refined several pieces to make them stand out. Since rolling out this redesign we have received nothing but positive feedback. Franka's approach to understanding the end customer we were selling to was nothing short of fantastic."
Mark Scott
CTO e2Log, Houston, Texas

"I hired Franka to update my professional website and make it flow better. She also explained to me the best way to organize the site for customers to easily follow. She helped me with how to create content so it speaks to my ideal customer. Each step of the way Franka guided me and asked questions to help me think through how to better connect with my potential customer. Franka was so, pleasant, professional, and helpful throughout this experience.  She's absolutely knowledgeable and truly guides you step-by-step through the process."
Raphaela Browne
CEO, Personal and Executive Coach, Pennsylvania
"FBM ran with my passion while teaching me the details of evolving into an online presence with clear and consistent messages. Their guidance on everything from photoshoots and imagery to messages, social media, and email campaigning, came with a lot of encouragement."
Dr. Dominique Ruggieri
Nutrition Coach, BonVie Health, Pennsylvania
FBUX Blog
Check out our blog for industry insights and things we find inspiring.
If you're ready to create the experience your customers deserve. We're ready to help.
Sign up for tips, free training & tools we don't share anywhere else.
By entering your info, you'll become an FBUX Insider – with FREE access to tech training,  insights, private masterminds, and inspiring episodes of the Dream+Thrive Podcast, delivered with 💜  to your inbox. (Unsubscribe at anytime.) You also agree to our Privacy Policy.