Enhance Your User Experience With Innovative & Strategic Solutions
You have a vision and ideal User Experience (UX) and User Interface (UI) direction for your business. We capture the creativity of your growing organization to give it the screen time it deserves through software and websites that are user-friendly and fully infused with your brand.
Companies & Organizations We've Worked With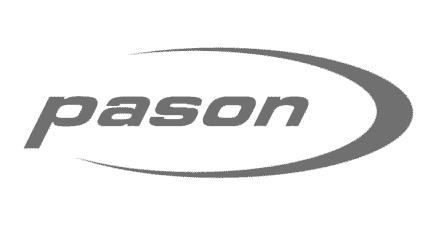 Are Your Software Projects User-Focused and
Driven By An Effective Process?
They can be.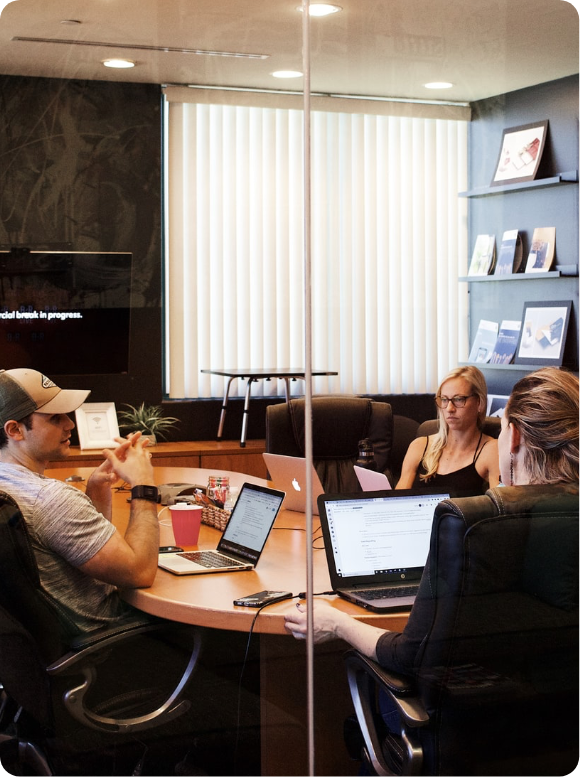 Here's How We Can Help
We Design With Your
User Experience In Mind
User Experience | User Interface Design
Create a custom software solution that's not only intuitive and easy to use but tailored to make your business more efficient. We help make it all possible and give your customers the experience they deserve while remaining on-brand.
Through careful research and planning, we design software to keep your customers engaged. We collaborate with a can-do attitude to pinpoint the problems in your customer's journey, and we know the details make a difference. That's why we focus on consistent solutions for every platform – whether your customers use your website, software application, or mobile app.
Do you have a project in mind? Let's get those brain waves moving.
Turn Your Ideas Into True Assets
We're Committed To Your Big Wins
We collaborate with companies of all sizes to create a better user experience for the products they make
We're Ready to Put Our Experience to Work For You.
We collaborate with companies of all sizes to create a better user experience for the products they make – through effective STRATEGY, in-depth RESEARCH, and innovative UX/UI DESIGN services.
Founded in 2015, Franka Baly set out to use her more than 25+ years of experience as a UX designer to help growing businesses by building custom software solutions.
Today, we're an experienced team of individuals who adapt to our clients' needs. Our ultimate goal is to work with you to leverage the power of UX research and design so your project gets into the hands of the people who need it.
The FBUX Formula
Our five-step process changes user challenges into
actionable answers for businesses ready to excel.

Gain Inside Intel
We learn your workflow through observation and research to ensure we understand how your business operates.

Generate the Strategy
Then, we design the right solution for the problem we've identified.

Develop Your Branded Solution
We develop your solution implementing all of the functionality to bring it to life.
Simplify Your Launch
We ensure your launch meets both of our high standards. Get ready to celebrate!


Ongoing Maintenance & Support
Now the real work begins. We keep your software running smoothly with regular maintenance and updates, so your users stay satisfied.

View Our Favorite Case Studies
Hear From Our Clients
We do our best work for companies that are ready to work with out-of-the-box thinkers.

"Franka didn't simply create digital products. She brought my brand story to life digitally via my website, email funnel templates, and digital course. These products not only tell my story but they also help generate income in my business."
Miara Shaw
CEO, 'Maven' Miara Shaw, Texas
"I reached out to Franka and gave her an extremely tight timeline to do a very important redesign of our application. Our old site was outdated, hard to navigate and we were having trouble selling it to our potential customers. In a matter of just a few weeks, Franka held multiple working sessions with the team, knocked out a collaborative working design, and refined several pieces to make them stand out. Since rolling out this redesign we have received nothing but positive feedback. Franka's approach to understanding the end customer we were selling to was nothing short of fantastic."
Mark Scott
CTO e2Log, Houston, Texas

"I hired Franka to update my professional website and make it flow better. She also explained to me the best way to organize the site for customers to easily follow. She helped me with how to create content so it speaks to my ideal customer. Each step of the way Franka guided me and asked questions to help me think through how to better connect with my potential customer. Franka was so, pleasant, professional, and helpful throughout this experience.  She's absolutely knowledgeable and truly guides you step-by-step through the process."
Raphaela Browne
CEO, Personal and Executive Coach, Pennsylvania
"FBM ran with my passion while teaching me the details of evolving into an online presence with clear and consistent messages. Their guidance on everything from photoshoots and imagery to messages, social media, and email campaigning, came with a lot of encouragement."
Dr. Dominique Ruggieri
Nutrition Coach, BonVie Health, Pennsylvania
FBUX Blog
Check out our blog for industry insights and things we find inspiring.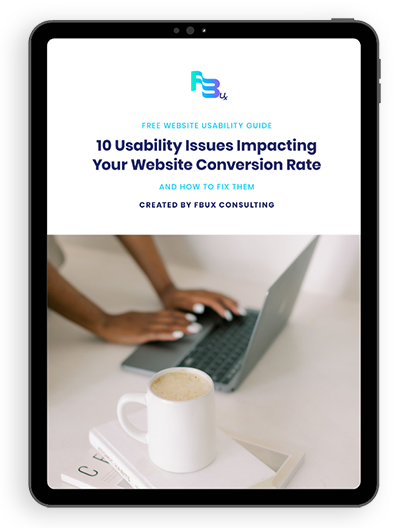 10 USABILITY ISSUES
IMPACTING YOUR

website conversion

 

RATE.
And HOW TO fix them
GET YOUR
 

free guide

 

TO AMP UP YOUR WEB USABILITY AND START GETTING YOUR IDEAL CLIENTS TO TAKE ACTION.
If you're ready to create the experience your customers deserve. We're ready to help.