A great user experience simply means that users visited your page, stuck around for a while, understood who you are and what your business does, and clicked off finding or achieving what they wanted. As simple as it may seem, many business websites do not provide this experience.  This could be for a number of reasons. Every good user experience is fundamentally characterised by usability, accessibility and value. With any of these factors missing, users could lose interest or become frustrated, which would mean you losing business…
So how can you create an amazing user experience? 
1. Make sure your site is responsive on all devices
With 7.1 billion mobile users, these individuals represent a significant portion of your audience, thus it's critical to enhance the mobile user experience on your website by adopting a mobile-first design strategy. This just means that you design your website around the mobile experience first. Your website can be made more mobile-friendly in a few different ways. Choosing a mobile-responsive theme at the outset is a crucial step. Almost all contemporary themes are responsive by default, but to ensure the best user experience, we suggest going deeper and evaluating how your theme functions on various devices. You might also want to take caution when designing your menus. Users may have trouble locating the information they need due to cluttered navigation. With this, you may want to consider the white space on your website. 
2. Embrace White Space
White is one of your most critical colors to embrace in any website design. Making a margin around your content can help images and text blocks stand out. This is referred to as "negative space." White space between titles and paragraphs can also increase the user's attention by up to 20%. Spacing can also convey to visitors the idea that your website is open and accessible. The "breathing room" can significantly improve the readability and appeal of your text. The necessity for valuable website information must be balanced against the need for white space, though.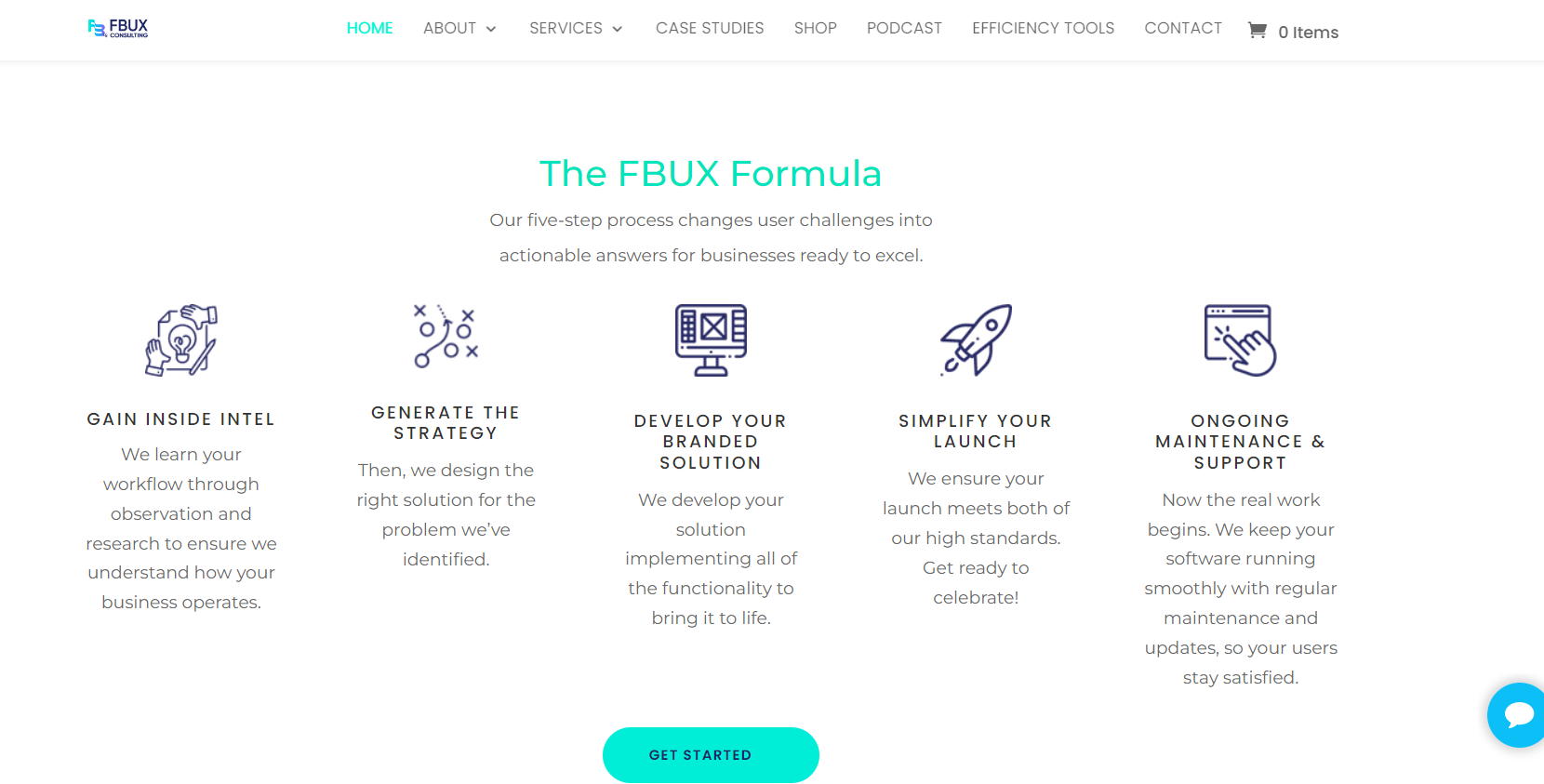 3. Avoid Page 404's
Any user finds the 404 or page not found message frustrating. The website user experience you're giving may cause users to reconsider returning the next time. Apply a unique 404 template to create a 404 page. It informs the user that there was a problem with their request. An effective 404 page will acknowledge the error and direct visitors back to the site's pertinent pages.
4. Don't Ask for too much Information
Your business will benefit greatly from a stress-free internet user experience, so make sure your website's forms are short and to the point. Many websites require the user to enter their email address and first and last name in order to register for their website or newsletter. Most users will abandon lengthy signup or survey forms without taking any further action. For the most part, people prefer short and straightforward forms.
5. Make Site Search Helpful
Take into consideration words being misspelled:  Mistakes in typing are inevitable among web users. Make sure your search engine can forgive some of these errors. Users should be able to fix simple mistakes. In an effort to clarify what the visitor is looking for, on-site search engines can either bring up featured results for frequent misspellings or include a "Did you mean" section. Don't create too many result options for users to scroll through Search results must first be weighted. Without a method to link relevance to the sort order, you can't show everything that meets the requirements. Give users a method to narrow their search results. Too many options can overwhelm the mind and cause decision paralysis. Don't overwhelm the visitor with options if you want to increase your chances of conversion.
6. Appealing Call to Actions
Visitors move between different pieces of content on your website using visual cues.  Users are prompted to take a next step by using calls to action (CTA).  Consider how colors affect user psychology while designing your CTA buttons. Using different colors to elicit different responses and feelings from your website's users is known as color psychology.  Although it may seem unimportant, the color of your CTAs can increase conversions or create a fragmented user experience. You should pay just as much attention to the language you use on your CTA buttons. Use active verbs that encourage them to act and highlight the benefits they will receive.
7. Segment Essential Information Using Bullet Points
Using bullet points create a clear and concise way for users to read up on your businesses solutions, benefits, and the key features of your product. The content also becomes easier for your user to remember.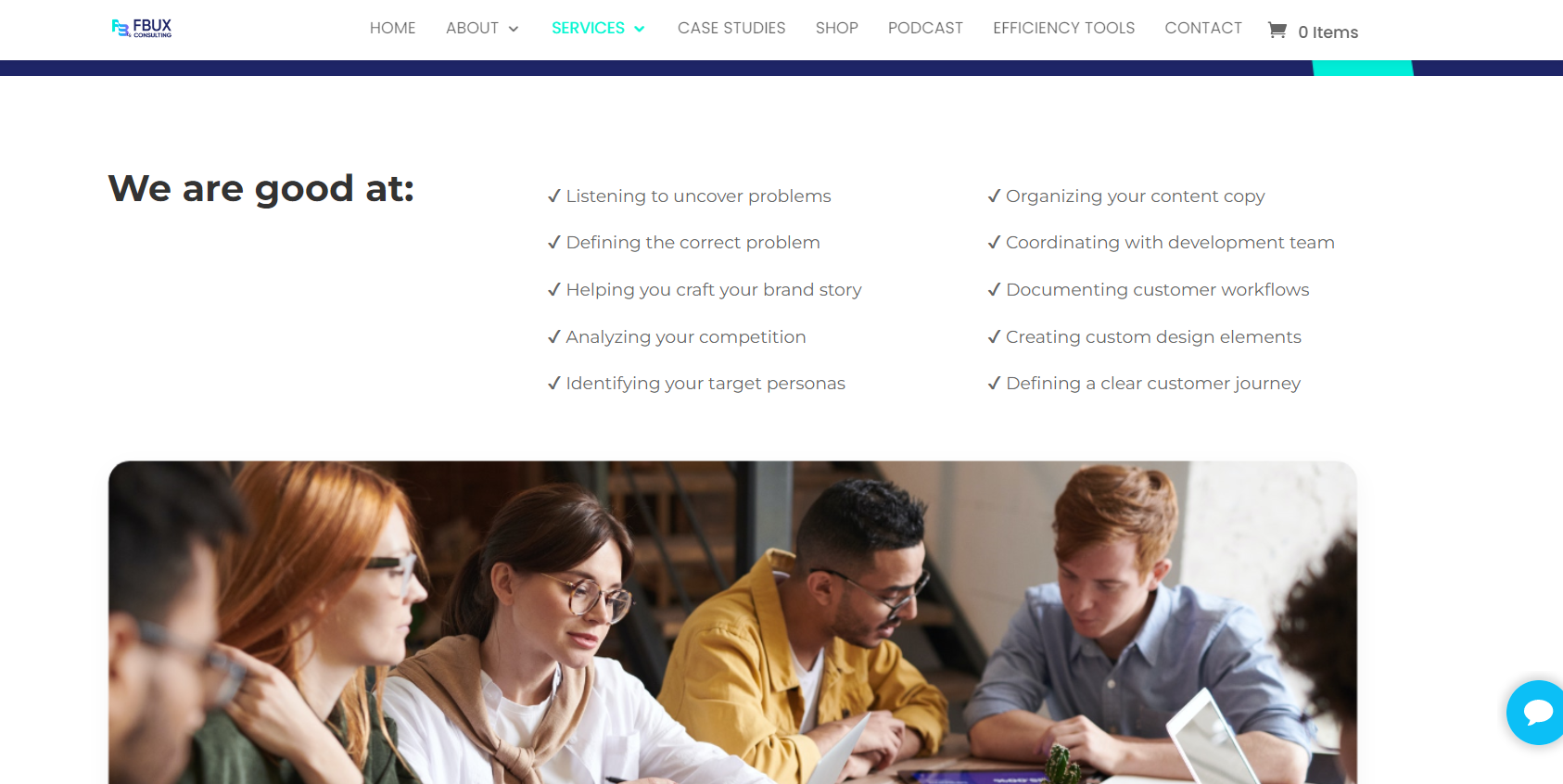 8. Ensure your website is well optimized and has good flow
The user experience is significantly influenced by elements like speed and mobile responsiveness. Since there are various online services and tools that can help analyze a site's performance and enhance any necessary features, things like site speed optimization and mobile responsiveness aren't too difficult or expensive to adopt. When a person accesses your website, they might not be specifically looking for one thing. They might only skim a page.  That's why if you want to enhance the user experience across all of your pages. The "triangle approach" is another way to put this tactic to use. Put your page's one main image near the top of it.  Then  you can spread out your content as users scroll down. Users can follow your information more naturally this way. With so many different ways to improve your website, this task may quickly become overwhelming. Go to https://fbuxconsulting.com/services/ to find out more about our service offerings and how we can help you improve your company's customer experience.