Starting out with UX theory and practice can often seem daunting at first. How do we begin? Do we learn the theory of navigation design or do we hone our talents with a specialized UX design tool?  
These essential UX design books can expand your knowledge of UX design whether you're a student or an experienced professional. We've put up a list of our top eight UX design book suggestions!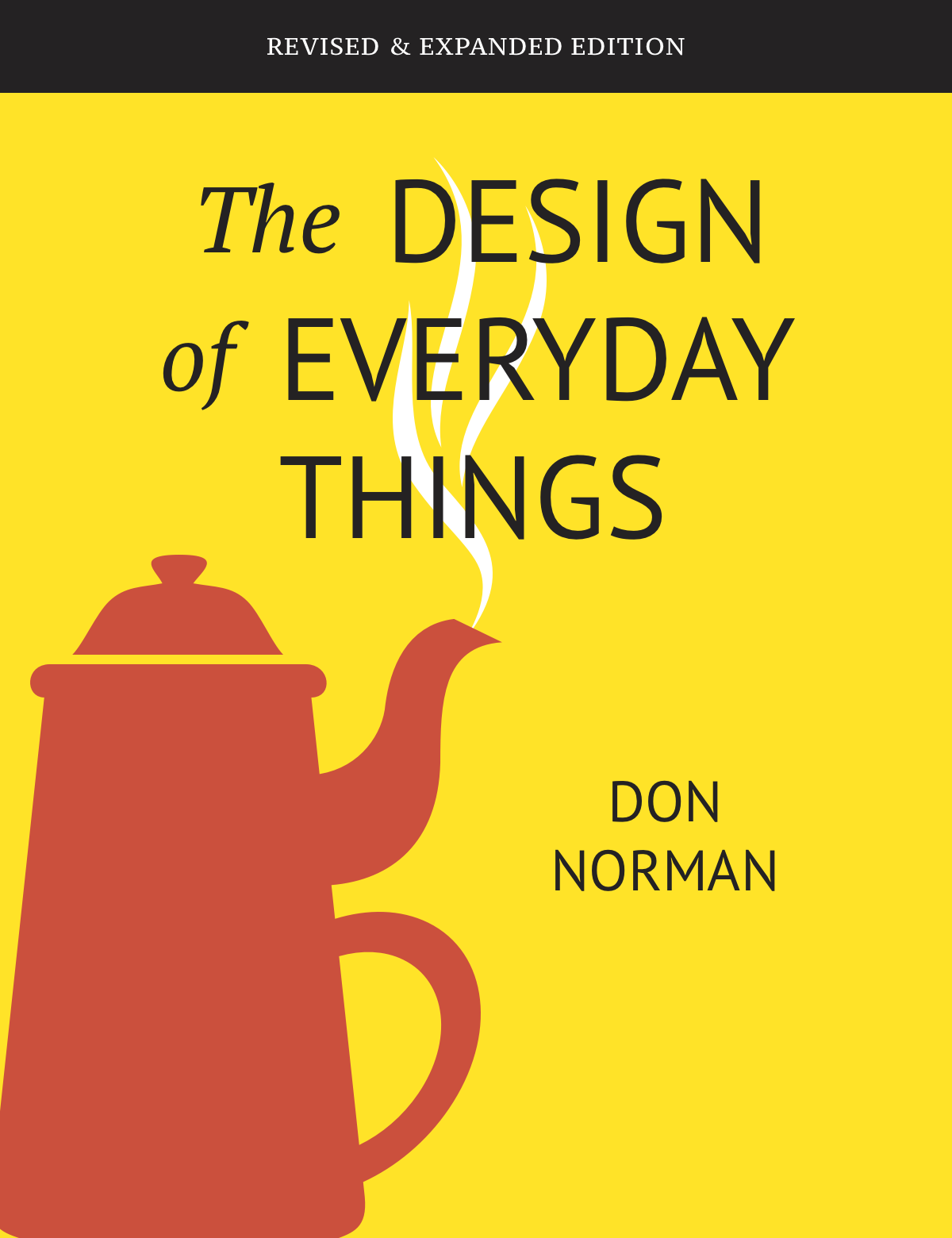 Let's start with a few classics. The Design of Everyday Things is a must read for every UX designer! The relationship between a user and an object's design is explored as the book's central theme.
In the first edition of this book, published in 1988, Don Norman popularized the phrase "user experience." In 2013, it was updated and expanded to incorporate modern examples of how design concepts are applied.
"The author does a great job of giving you a sense of what the ideal design process looks like while taking into account the reality of the world and the pressures of competing requirements." 
2. Universal Principles of Design by William Lidwell, Jill Butler, and Kritina Holden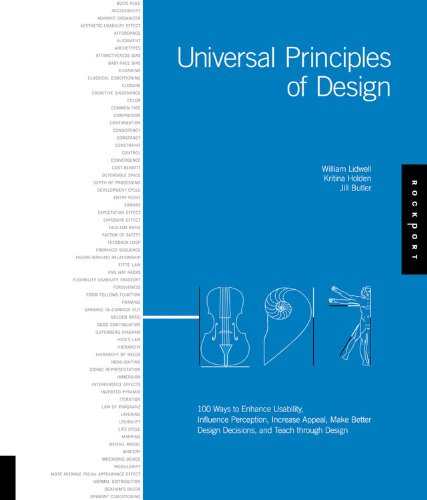 William Lidwell is a partner and the Applied Management Sciences Institute's principal research and development officer.
The book has a scientific foundation, well-researched facts strategically inserted throughout the text to facilitate comprehension, and comprehensive coverage of topics ranging from usability to human behavior give it strength. Each design idea is explained, along with an illustration showing how it might be used.
"A bible for anyone interested in design. I use these principles everyday within my work."
3. Don't Make Me Think (Revisited) by Steve Krug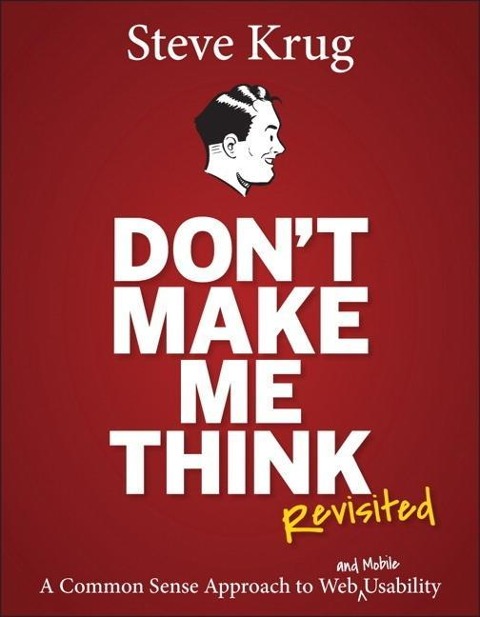 In contrast to The Principles of Design, this book takes a more pragmatic approach to user experience (UX), with the key tenet being that the UX can be improved if the user needs to think about an action or task.
This timeless classic is a must-read for any serious aspiring UX designer. It covers all the design's fundamental and advanced usability principles with a dry sense of humor and comics every few pages.
"This book is such a refreshing common sense guide to design that works. It's a book on my shelf that I will be referencing on every project."
4. 100 Things Every Designer Needs to Know About People by Dr. Susan Weinschenk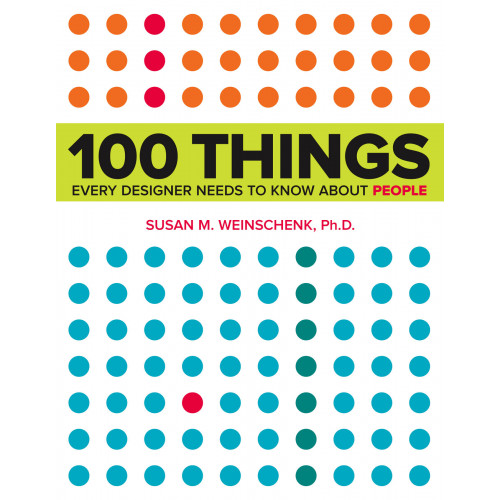 Dr. Susan Weinschenk, a behavioral psychologist who has worked in the UX industry since 1985, is the author of these simple books. She uses neuroscience to analyze human motivation and determine ways to compel individuals to behave. She works with Fortune 1000 corporations, start-ups, non-profit organizations, and educational institutions as a teacher, speaker, mentor, and consultant.
This book covers themes of how our brains interpret visual cues, the relationship between typography and pattern recognition, and why it can be good news that people forget things. It is sure to help you start integrating psychology and behavior science into your UX design process.
"I consider this as my little guide when I should find the right argument to explain to the client and prove that designer is right"
5. Hooked: How to Build Habit-Forming Products by Nir Eyal with Ryan Hoover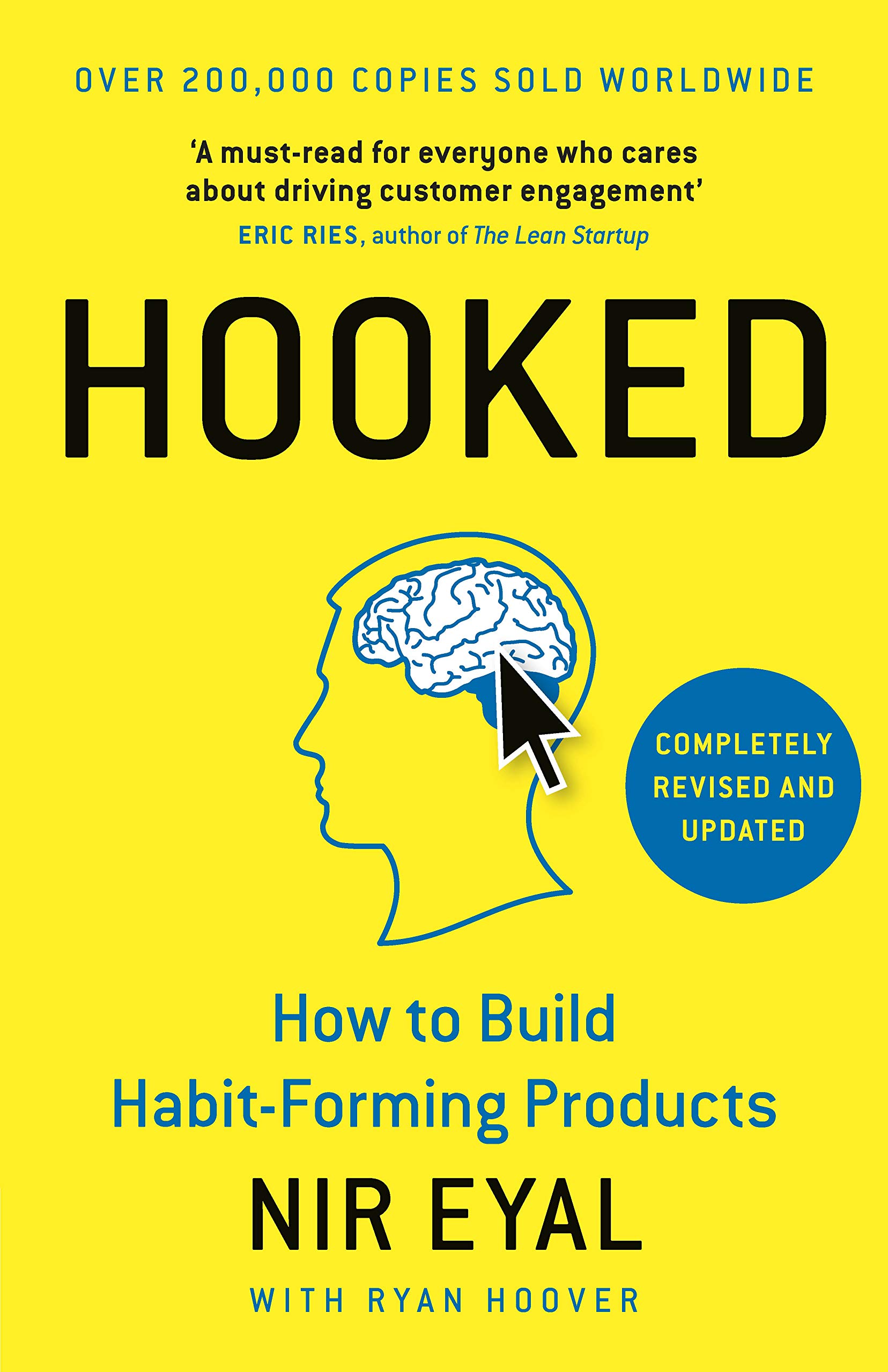 This book focuses more on how to design to keep your consumers engaged and coming back to the product, making it a habit and doing it without thinking, than it does on a list of design and usability principles. The four stages of keeping customers hooked on a product are described by Nir Eyal as a "hook cycle."
" If you are a digital entrepreneur, B2C product strategist – read it! The book is not overly long and doesn't waste your time with unnecessary/redundant examples and illustrations."
6. Microcopy: The Complete Guide by Kinneret Yifrah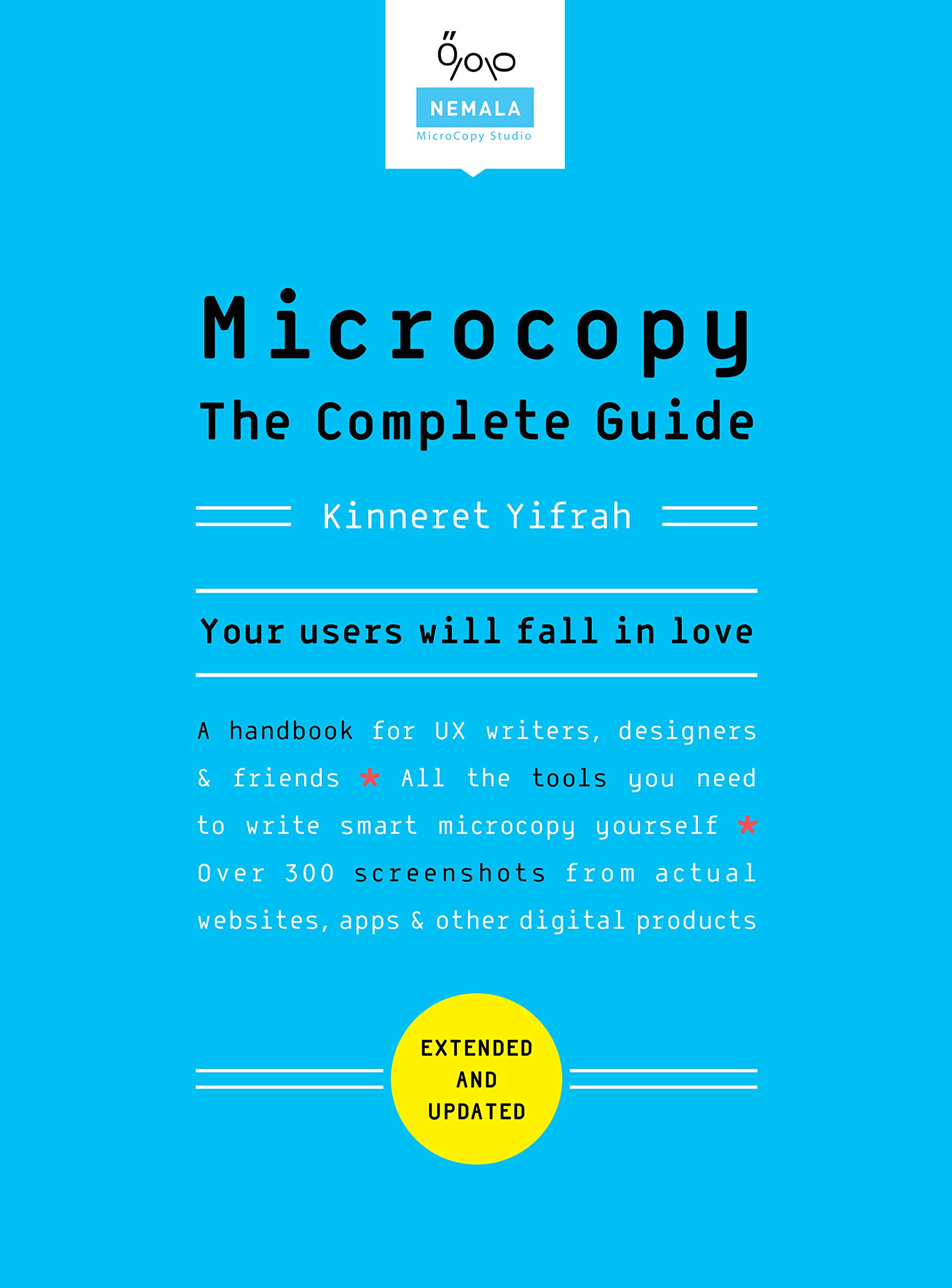 In her book Kinneret Yifrah covers all aspects of UX writing, often known as microcopy, including voice, tone, conversational copy, CTAs, and error messages.
However, it is the reader's responsibility to comprehend one straightforward fact: microscopy is an essential component of the user experience and necessitates its own design and production method. The book provides in-depth knowledge after this is comprehended.
"The true mastery is taking such a complex project and subject and making it both seem simple and more importantly achievable."
7. Bottlenecks: Aligning UX Design with User Psychology by David Evans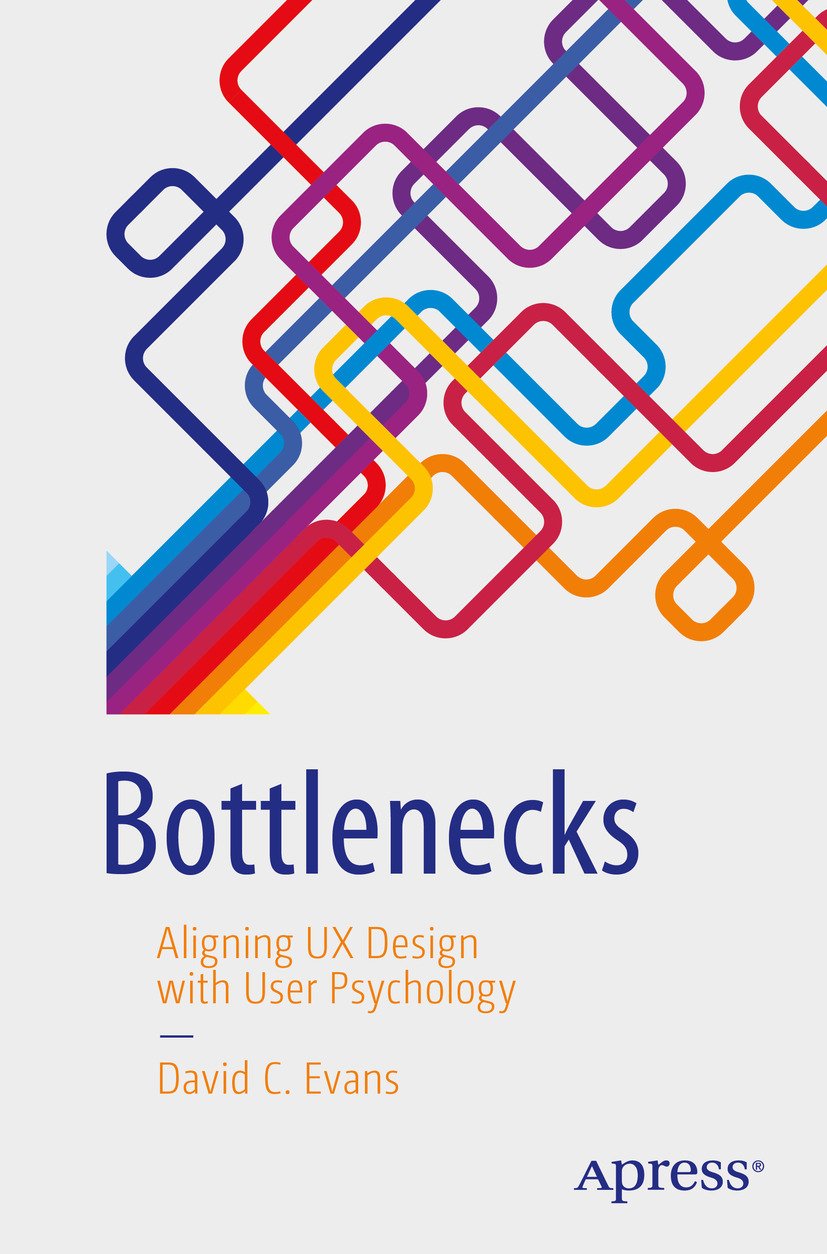 This scientifically grounded book uses cognitive psychology to explain why some designs work while others don't in order to help designers better understand the minds of their users. For you to be more knowledgeable while creating for users, Evans looks at everything from attention to perception on a psychological level.
"The amount of insight in Bottlenecks is immeasurable. The structure and language is extremely easy to absorb as David (author) covers dense psychological and design principles."
8. The Lean Startup by Eric Ries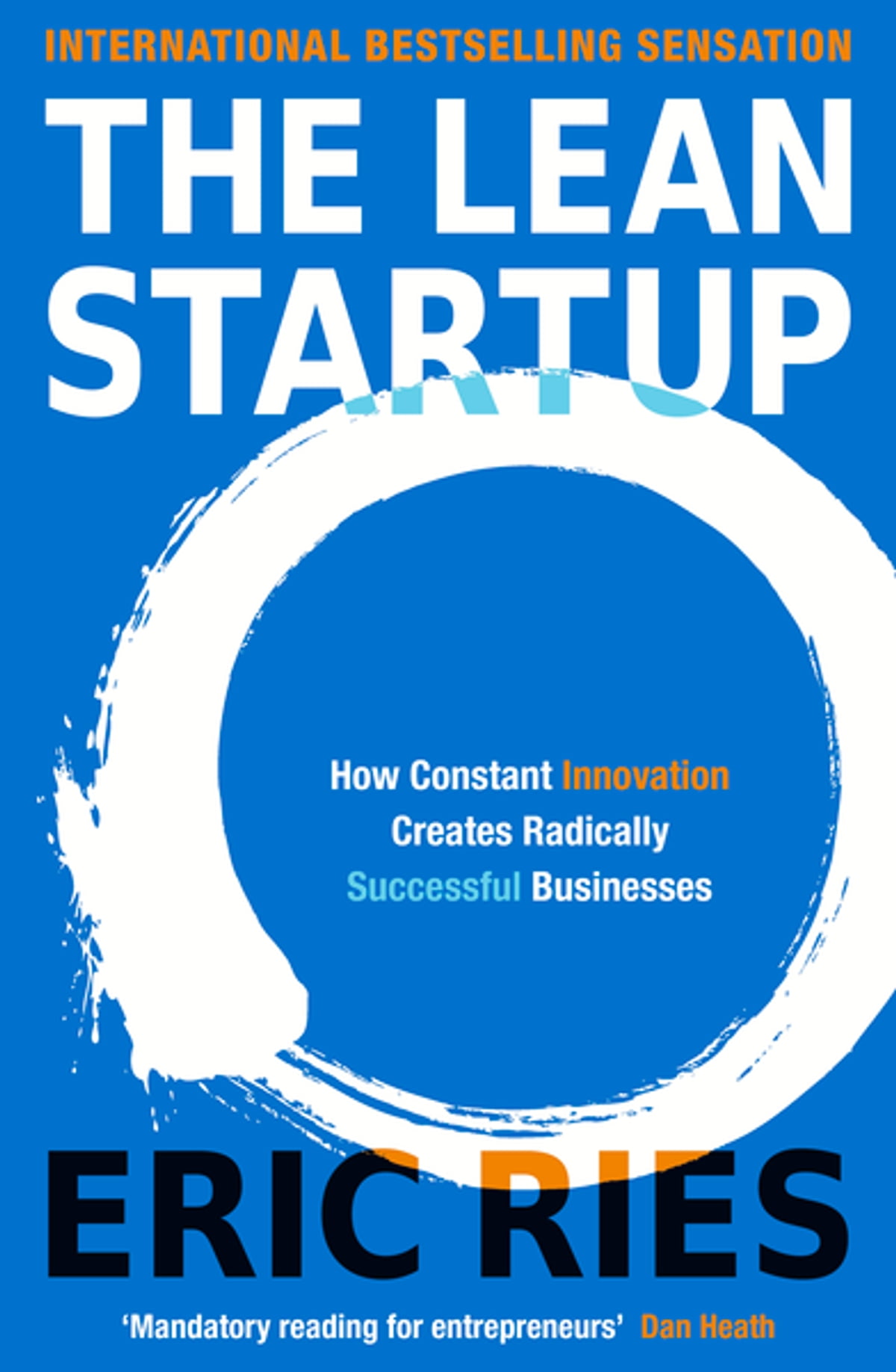 The fundamental philosophy and approach is that of a Lean Startup, where a Minimum Viable Product is developed, and then agility and efficiency are used to test early and iterate until the product is perfect.
Lean Startup, according to author Eric Ries, helps prevent failure.
"Lean Startup is a well-written book with a lot of fresh ideas and thinking about start-ups and entrepreneurship."
These books will ensure designers make more insightful and educated decisions. Check out our article on what is UX design to get a clearer understanding of the field before diving into these book recommendations! 
Go to https://fbuxconsulting.com/services/ to find out more about our service offerings and how we can help you improve your company's customer experience.